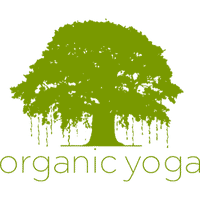 new student welcome specials
New clients can select ONE of the two following options. Clients can purchase at any time (does not have to be first visit), but can only purchase one of these pricing options once.
Yoga is certainly for everyone, but it is important to find a teacher and class that you resonate with. Don't want to sweat? Banyan Flow (vinyasa yoga) is probably not for you but mellow flow might be your new fave thing! Sequence, style, pace and temperature vary between teachers. Try a bunch and find what works for you. Holistic fitness classes are included in the welcome special. 
Welcome Special – New Client Intro Special at Organic Yoga
Two Month Unlimited Intro Special
Price: $159
Details: Try unlimited sessions over a two month period. This is the best option for someone who wants to take a deep dive into Organic and experience the many styles, teachers and practices that we offer.
Welcome Special – New Client Intro Special at Organic Yoga
Three Weeks for $49
Details: Curious about joining Organic? Try our WELCOME special. Take three weeks of classes for just $49 – that's less than the cost of three classes! It takes 21 days to start a habit so if you want to make yoga part of your routine, this is a great place to start. 
Unlimited Classes
$99
Monthly Membership
$8.25/class when you attend 3x/week
Members receive one complimentary guest pass andmat rental per month, early booking window and 15% off workshops.
Memberships can be canceled anytime by emailing the studio.
Class Packages
$157
10 Class Pack – $15.70/class